If music be the soda of friendship, Coke is on the right lines with the new stage of its 'Share a Coke...' campaign, which sees the personal names featured on cans and bottles make way for song lyrics.
From this month, packaging in the US will feature lines from classic tunes like 'We Are The Champions', 'It's Getting Hot In Herre' and 'You Belong With Me' - along with nods to Coke campaigns past, such as 'I'd Like To Buy The World A Coke' and  'Just For The Taste Of It.'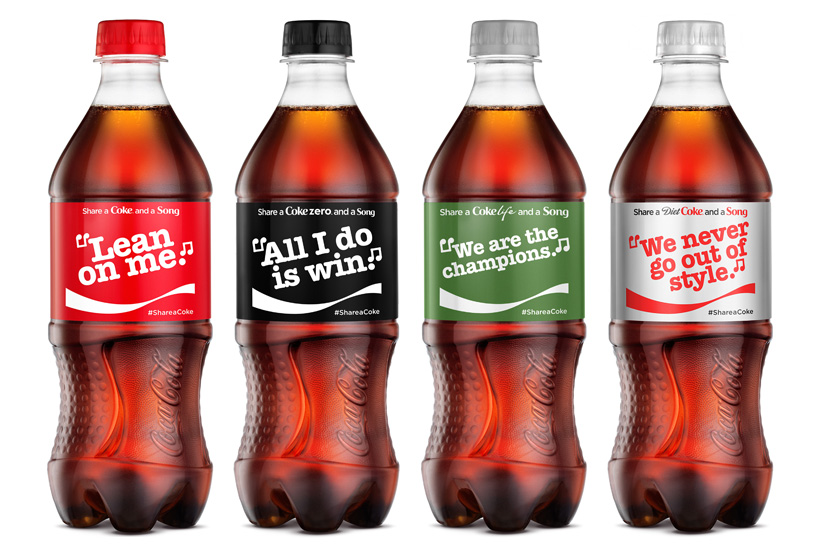 Coke has partnered with mobile app Shazam to offer an interactive aspect to the campaign. Consumers can use Shazam to scan the lyrics, which then allows them to record a video of them lip-syncing the song in question and share it on social media.
The packaging launch will be supported by a US-wide campaign including TV, cinema, social and digital and an experiential tour that will visit music events throughout the summer. Coke has signed up Jason Derulo as a brand ambassador for the drive.
"During the past two years, we have seen incredible enthusiasm from people who loved the personal touch of our 'Share a Coke' campaign and invited our brand into their lives," said Racquel Harris Mason, vice president for Coca-Cola/Coke Zero at Coca-Cola North America.
"Evolving the campaign from providing individual names to now expressing the limitless sentiments that music lyrics communicate is our way of celebrating that excitement and inviting fans to continue to celebrate special moments in new ways over a Coca-Cola."
There are currently no plans to bring the campaign to the UK.

For more information: http://www.marketingmagazine.co.uk/article/1390200/coke-prints-lyrics-cans-so-consumers-shazam-karaoke-skills#lIeKIA1VIeIpvjGU.99